Wolfcom HALO Body Camera
The Wolfcom Halo Body Camera is the newest addition to WOLFCOM line of body cameras and its now available in Ireland. Halo has an IPX rating of 67, automatic night vision, battery life of up to 11 hours, a built-in GPS module, and much a whole lot more. That's why it is quickly becoming the top body camera choice for Police and Security agencies around the world!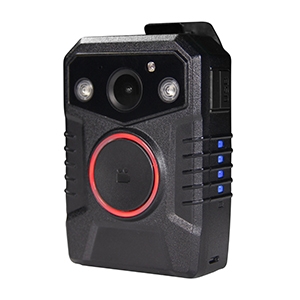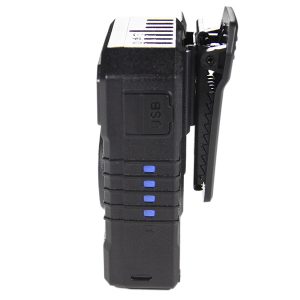 Main Features of Halo Body Camera
Up to 11 hours of continuous non-stop recording

(up to 36 hrs with optional Battery Pack))

1296p High Resolution recording

140-Degree Wide Angle lens with rotatable camera head

360-Degree Durable Metallic Clip

Pre-Record Mode (up to 10 hours of recording)
Built-in GeoTag stamps Date, Time, and GPS coordinates onto every video and photo files

Ability to Stamp an Officers Badge number onto Video and Photos

Battery indicator LED lights

Vibration confirmation and low battery alert

Simultaneous Photo taking during video recording

Programmable Automatic Built-in Night-Vision

Programmable Public Awareness Light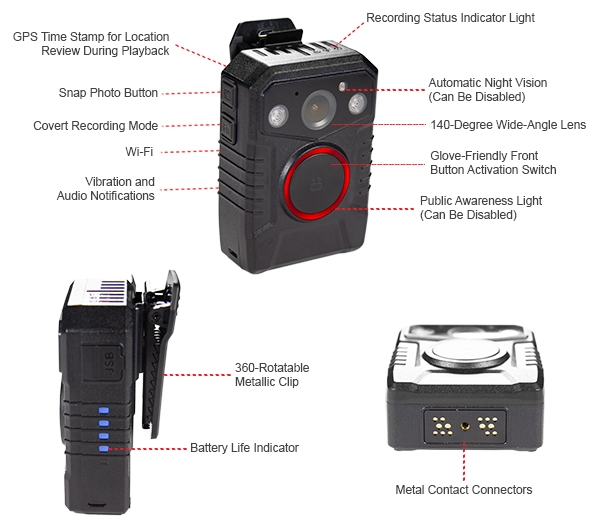 WOLFCOM® Evidence Management Software
Our new Evidence Management Software is now Web Based and completely scalable for the future. Access WEMS from any browser on your network. Now available as an On-Premises Solution.
The WOLFCOM Evidence Management Solution is a robust and flexible digital evidence management solution that can manage your video assets, photos, audio files, and documents. A user, with proper rights and privileges, will be able to tag, view, verify integrity of the asset, generate an audit trail report, and automatically purge the files based on the department's retention policies.
The WOLFCOM Halo incorporates GPS Geotag that stamps the longitude and latitude coordinates onto every video and picture file, frame by frame and picture by picture. When reviewing videos on our WOLFCOM Evidence Management Software, you'll be able to see the route of the video simultaneously on a map next to it and as the video moves, so does the dot on the map. This is valuable when reviewing videos of pursuits, as you'll be able to see the exact route taken as footage of the chase unfolds before you. The map can also be changed from regular map view to Satellite View showing actual photos of the surrounding areas taken by satellites in orbit.
Download the WOLFCOM Halo Set-Up Manager Software
Have just one system to manage all your digital evidence

Finding a file is quick and easy

Evidence is organized by Case Number

Define access levels to evidence
Always protect your chain of custody

Configure file retention periods

GPS GeoTagging Map can be viewed on software

Get in touch for more information